Needed to pull data quickly, such as a customer's rate or equity, to offer them reliable mortgage advice?
Got lost in an ocean of unstructured borrower's data?
Wished there was a smarter way to have data work for you, not against you?
You want your loan officer closing deals each month, and building relationships, not searching for data under pressure.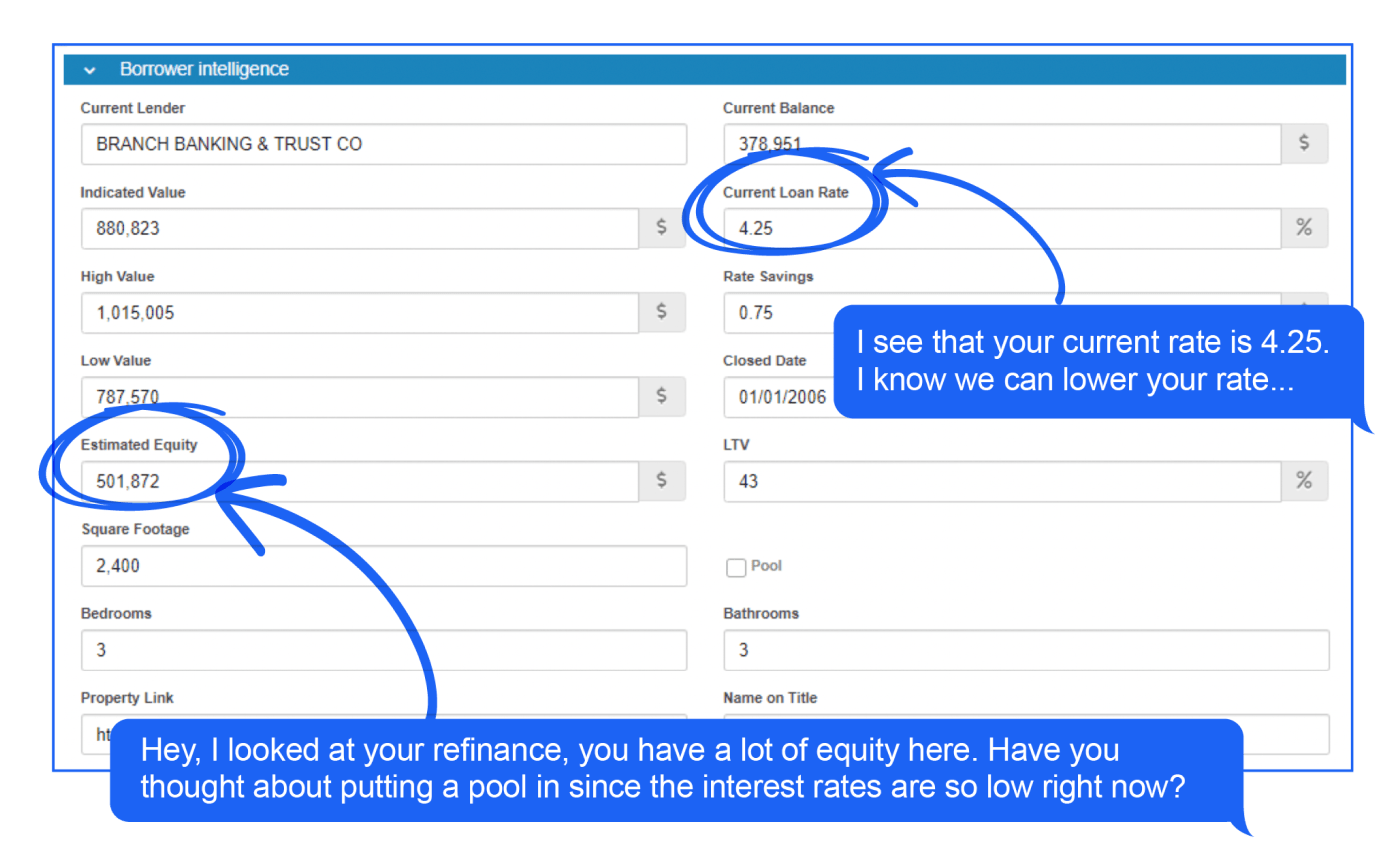 Don't Just Manage Your Data. Ignite it.
Our Customer Experience Platform is designed to help you close more loans through Data Intelligence. We want to empower lenders to provide a more positive, humanized interaction with their borrowers and ultimately, serve your customer better. You'll build rapport with relevant information and personalized outreach, strategically timed for the greatest impact and these powerful data insights are instantly actionable by the loan officer.
Enhanced Borrower Conversions
Build Rapport With Relevant Information
What Our Customers Say
Managing The Borrower Journey
Lenders need to understand key data touchpoints and provide seamless access to telephony integrations, lead distribution, work-flow management, call reporting records, mobile application, so they can manage the borrower conversation and journey where and when it is happening.
Watch this insightful dynamic webinar between Corey Shelton SVP & Marketing of Atlantic Coast Mortgage and Josh Friend, CEO of Insellerate.
Transforming Borrower Engagement Through Strategy, Process, And Automation
"I think the beauty of Insellerate is that it was built of the mind of a loan officer, they understand what loan officers need and borrower journeys in the tool that they had to have. Their integration teams are amazing in your onboarding, what they'll do is they'll create a complete ecosystem with a fully robust customer experience from day one. Once you're done with your integration, you can turn it on every journey you could possibly think of is built for you and it's build using statistics."

It's Easy As 1-2-3 To Get Started
01
Book A Demo
Schedule a personalized walk through of Insellerate's Customer Experience Platform.
02
Transform The Journey
Transform your customer's journey by serving up relevant, timely, content through multiple channels to maximize engagement.
03
Create Customers For Life
Partner with Insellerate to transform the customer journey from transaction to relationship.