With Insellerate, you'll alleviate the pain points that lenders are feeling as they try to move clients in and out of their pipeline efficiently. We help your team streamline the entire process with smart marketing automation and specialized features.
Transform leads into transactions that build relationships and ultimately create customers for life by staying top of mind through effective CRM & Lead Management:
Communicate better with your borrowers, lenders and referral partners.
Build better relationships with your realtors and referral partners.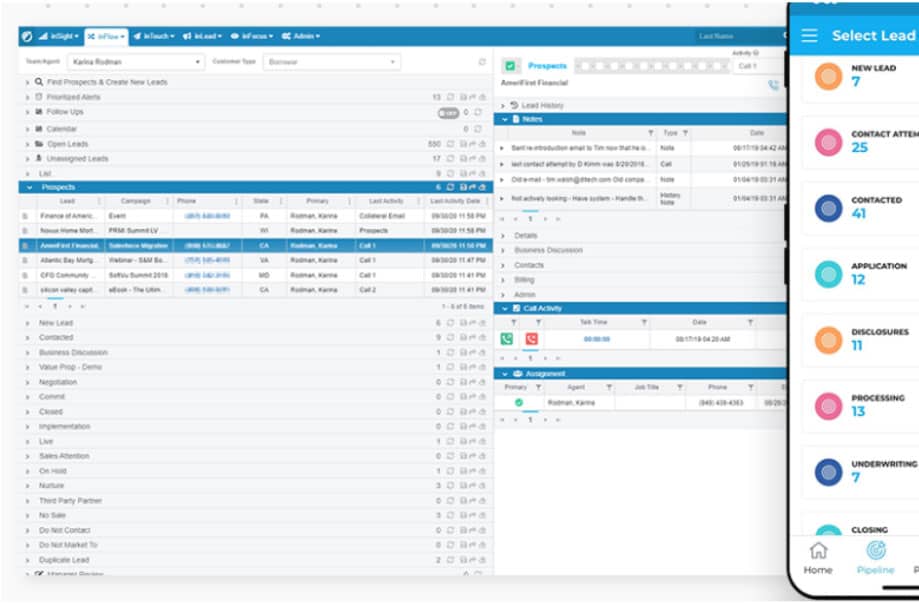 Stay Connected During The Buyer's Journey
Insellerate's industry-leading CRM & Lead Management solution records your customers' and referral partners' contact information and remembers the details of your relationship and every interaction along the buyers' journey—whether by phone, email, text, social media, or any other touchpoint. Your team will close more loans and know exactly where they should be spending their time each day. Our CRM & Lead Management Solution includes:
Real-time automated communication
Contact strategy management and automation
Automated loan status updates through text and email
Reports on what realtor/referral partners are sending your business
Automate branded marketing and co-marketing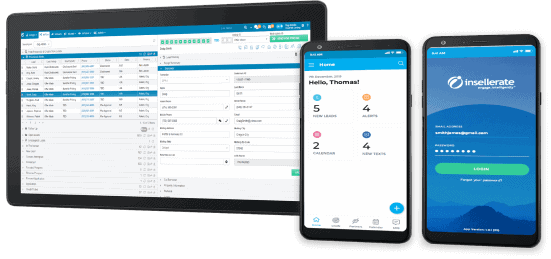 Align Your Mortgage Data To Gain A Lift In Production.
Insellerate's CRM & Lead Management is the central repository for all customer engagement and interaction and includes:
Intelligent distribution
and management of leads
Inbound & outbound call handling
Lead & workflow prioritization
Contact strategy management and automation
customservice@insellerate.com
What Our Customers Say
Managing The Borrower Journey
Lenders need to understand key data touchpoints and provide seamless access to telephony integrations, lead distribution, work-flow management, call reporting records, mobile application, so they can manage the borrower conversation and journey where and when it is happening.
Watch this insightful dynamic webinar between Corey Shelton SVP & Marketing of Atlantic Coast Mortgage and Josh Friend, CEO of Insellerate.
Transforming Borrower Engagement Through Strategy, Process, And Automation
"The Lead Management system in Insellerate is really the first thing that drove me in. It really increase the efficiency and it saves a lot of time. One thing that I love about the Insellerate System as a manager is how customizable the workflow is, it really makes it easy for the loan officer to ensure that their never missing a call or never missing a follow up tasks."
It's Easy As 1-2-3 To Get Started
01
Book A Demo
Schedule a personalized walk through of Insellerate's Customer Experience Platform.
02
Transform The Journey
Transform your customer's journey by serving up relevant, timely, content through multiple channels to maximize engagement.
03
Create Customers For Life
Partner with Insellerate to transform the customer journey from transaction to relationship.