Today's borrower is tech-savvy, digitally focused, and want's communication to be frequent, timely, personal and highly engaging through multiple channels. The borrower's expectations have changed dramatically over the last couple of years. Many stating the "Amazon Effect", instantly search for a product, read reviews, click to order, and the product is often delivered to their home the next day.
The challenge for the mortgage industry is that historically the industry has been transaction focused versus relationship focused. This problem is magnified when volumes are high which is the current state of the mortgage industry. It is important to note that the average borrower will get 7-11 loans over the course of their lifetime, unfortunately the majority of borrowers never go back to their original lender. Leaving an enormous amount of business on the table.
In a recent report by Salesforce, titled the "State of the Connected Customer" we can glean critical insights into changing this trend and significantly improving borrower engagement.
According to the Salesforce report, Companies are being challenged to rethink not just the individual experiences they provide customers, but their entire approach to customer engagement.
Twenty-five years since the popularization of the internet and 12 years after the introduction of the iPhone, customer expectations keep soaring. Companies are in a race to transform themselves to foster the digitally savvy relationships that consumers and business buyer's alike demand.
At the same time, trust has become only more relevant. Collective concern over an array of societal issues has prompted customers to examine what companies stand for.
Customer experience is not a new concept, but it has never been more relevant. Case in point: Salespeople — once solely focused on closing transactions — now track customer satisfaction more than any other metric. Nearly half of marketers — once concerned only with driving new leads — now champion customer experience initiatives across their entire companies. Even leaders in information technology (IT) — once thought of as the ultimate back-office function — now cite customer experience as their top priority.
These shifts in business focus are for good reason. Great experiences reap great rewards, with almost two-thirds of customers willing to pay a premium for them. What's more, a standout experience with one company prompts nearly three-quarters of customers to hold other companies to higher standards.
A lot of factors – ranging from new technologies and products to new business models and increased awareness of corporate ethics – make customer expectations a moving target. Thus, delivering the great experiences that meet those changing expectations is a difficult endeavor.
Companies are being challenged to rethink how they engage with increasingly connected, empowered, and discerning customers.
Each customer is unique, and each company will use different tactics to delight them. Yet a focus on several key principles – including treating customers like the individuals they are, connecting interactions and touchpoints across their journeys, investing in digital transformation, and leading with trust and values – can help companies shape their strategy of how to best engage their customers. Ultimately, these principles can help companies develop valuable one-to-one customer relationships.
If a friend ignores a call, text, or email, it probably doesn't bode well for the overall relationship. The same dynamic is true for today's customers, who live in an always-on world where an answer is just a tap away. 71% of customers expect companies to communicate with them in real time.
Expectations for timeliness start when customers are just browsing, with more than half expecting to find whatever they need — be it pricing, inventory, or something else — in three clicks or less. It persists when they have questions for customer service: 78% of customers expect to solve complex issues by speaking to one person.
Modern Customer Engagement Happens in Real Time, 56% of customers expect to find whatever they need from a company in three clicks or less. Companies aren't just expected to be available anytime — they're also expected to be available anywhere. Multichannel behavior is a fact of everyday life . Forty percent of customers won't do business with a company if they can't use their preferred channels.
Millennials and Gen Zers are the most omnichannel generations by far — citing, on average, 51% more channels as "preferred" than the silent and baby boomer generations. Younger customers are, unsurprisingly, more digitally savvy when engaging with companies. More than half (56%) of millennial and Gen Z customers prefer mobile apps and are more than twice as likely than silents/baby boomers to prefer voice assistants like Siri and Alexa.
Customers prefer a variety of channels, at least in part, because of context. It may be most convenient to use a mobile app while riding transit, for example, or to send a detailed email to customer service when there's a complex issue at hand. But as lives get busier and attention spans shorter, cross-channel engagement isn't as cut and dry as it once was.
Today's customer journeys are complex, nonlinear, and fragmented across touchpoints. The majority of consumers and business buyers across generations have used multiple channels to start and complete single transactions — such as when they first see an ad on social media only to make a purchase on a website later. What's more, nearly two-thirds (64%) of customers have used multiple devices to start and complete transactions — such as browsing on a smartphone only to sign up for an account on a desktop later.
This multichannel, multi-device reality poses a vexing question: How can companies foster great customer engagement across nonlinear journeys? In other words, how can they keep experiences connected?
Effective customer engagement isn't just personalized, timely, and omni-channel. It's also connected, meaning that customers' preferences are known across touchpoints, and any required information can be quickly accessed.
Omni-channel and omni-device behavior makes connected experiences challenging enough, but customers also expect the representatives they encounter across those touchpoints to have the same information. In customers' minds, for example, a service agent should know about a recently signed sales contract, or the details of a recent ecommerce transaction, and engage accordingly. Sixty-four percent of customers expect tailored engagement based on past interactions.
New Expectations Shift the Digital Transformation Playbook, Direct-to-consumer sales is an example of something more critical than ever as customer expectations soar: innovation – the adaptation to customer needs or technological change.
Innovation can come through new products or new ways of engaging customers. Whatever the form factor, the bar for innovation is higher than ever, with the majority of customers saying companies must do more in order to impress them — let alone capture their attention. A lack of innovation, in fact, now signals a company's apathy toward its customers.
Innovation is particularly critical for business buyers, whose purchasing decisions can impact their own competitiveness. Seventy percent of business buyers will pay more for differentiated products, and nearly as many (62%) will pay more for products that are first to market.
Are you prepared for mortgage market ahead? You need more than just a CRM to properly engage with today's digital savvy borrowers to close more loans.
Experience Insellerate's award-winning Customer Experience Platform. This dynamic and one-of-a-kind platform features lead management, sales enablement, marketing automation, robust content library, borrower engagement, and data intelligence through innovative use of Multi-channel Marketing: text, social media, email, Direct mail, phone, ringless voicemail, retargeting and more.
Insellerate delivers innovative technology, strategy, and mortgage specific content for every channel of your business to ensure engagement throughout the customer journey, whether it be with your borrowers, referral partners, or any other party to the loan transaction to help you close more loans through better borrower engagement.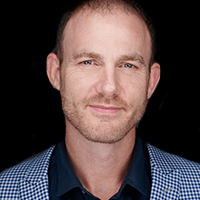 Josh Friend began his career as a loan officer and soon moved on to open six mortgage call centers. Over the past 21 years, he has grown to manage and train thousands of loan officers, processors, and marketing managers. That experience has helped him market to millions of consumers, with that experience he has dedicated himself to building software for the mortgage industry since 2004. With a keen eye for developing best-in-class sales processes, he leveraged automation & engagement software to build a better loan cycle. Combining the best from both a CRM and lead management system, Josh now enables lenders to achieve higher revenue goals with Insellerate's award-winning CRM & Engagement Platform.