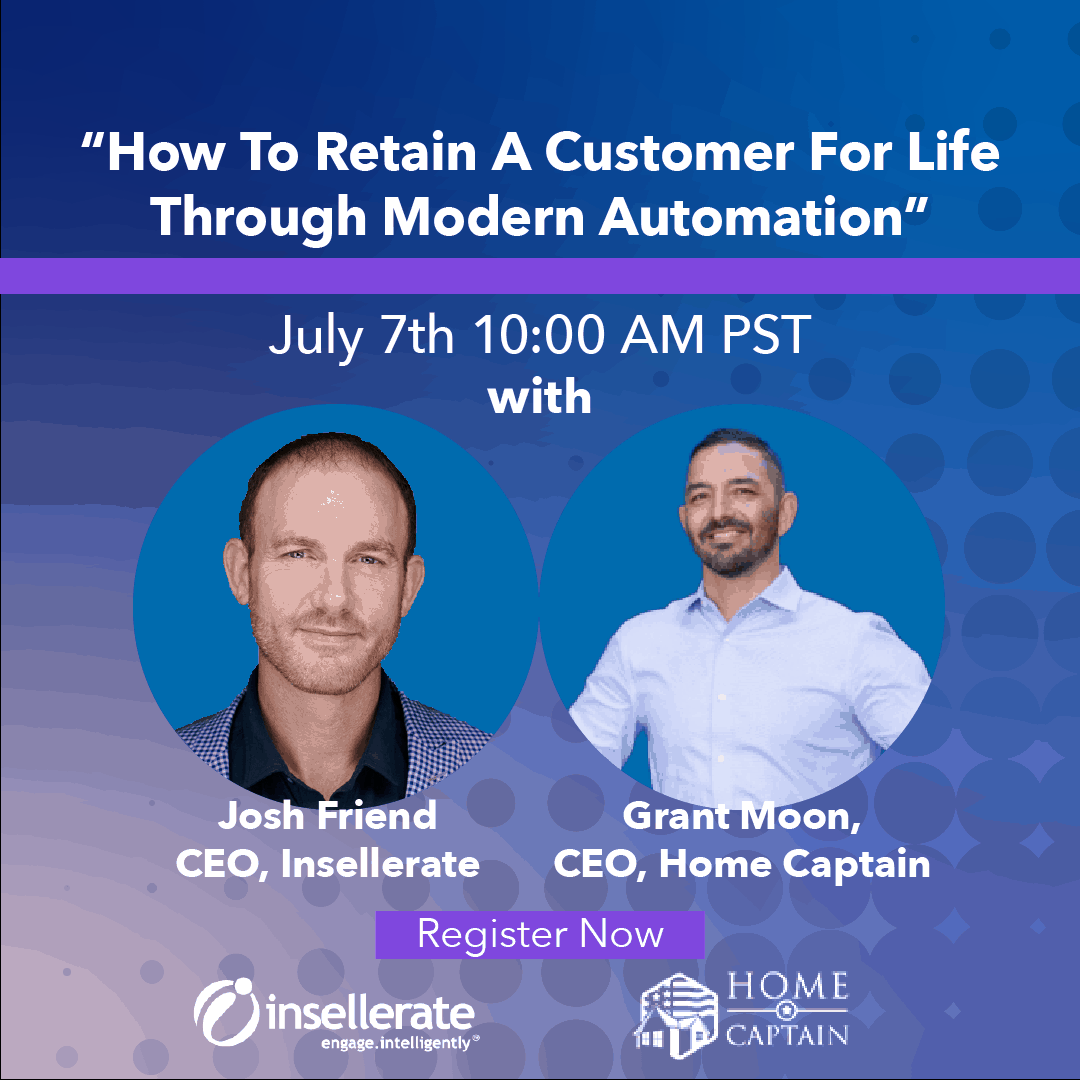 Event Date: July 7th, 2020
Event Link: https://crm.insellerate.com/webinar-home-captain/?_gl=1*1xzfx8r*_ga*MTA4ODA0MDQ3Ni4xNjIxMDM0NTk4*_ga_DF5JGKGFF4*MTYyNTI1MTE1Mi45LjEuMTYyNTI1MzMyOC42MA..
Event Description: Join us for this powerful and critically important webinar. Statistics show that the average consumer will obtain 7-11 loans over the course of their lifetime but only 25% will go back to their original lender when they are looking for another loan.